Atonement [Blu-Ray] 1080p download torrent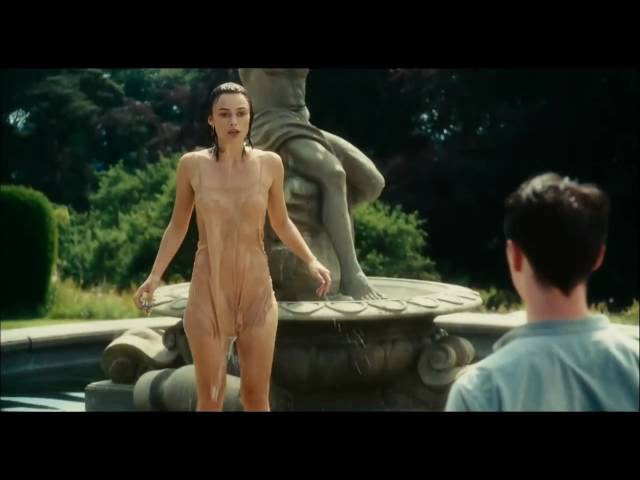 Fledgling writer Briony Tallis, as a thirteen-year-old, irrevocably changes the course of several lives when she accuses her older sister's lover of a crime he did not commit.
Show torrent description
Torrent Description
Storyline
SPOILER:
When Briony Tallis, 13 years old and an aspiring writer, sees her older sister Cecilia and Robbie Turner at the fountain in front of the family estate she misinterprets what is happening thus setting into motion a series of misunderstandings and a childish pique that will have lasting repercussions for all of them. Robbie is the son of a family servant toward whom the family has always been kind. They paid for his time at Cambridge and now he plans on going to medical school. After the fountain incident, Briony reads a letter intended for Cecilia and concludes that Robbie is a deviant. When her cousin Lola is raped, she tells the police that it was Robbie she saw committing the deed.
---
Subtitles (.srt):
Arabic;

Greek;

English;

Serbian;

Spanish;

Farsi-persian;

Portuguese;

Brazilian;

Vietnamese;

Czech;

Norwegian;

Swedish;

Danish;

French.
Hide torrent description
Download from the mirrors, you support uploader (this is your donation for uploader). More info
Warning!
Torrent info

| | |
| --- | --- |
| Torrent size: | 3.15 Gb |
| Duration: | 2h 3 min |
| Languages: | English |
| Subtitles: | English, French, Spanish (Multi14) |
| Quality: | Blu-Ray |
| Resolution: | Full HD 1080p (1920x1080, 16:9) |
| Format: | MP4 |
| Video: | MPEG-4 AVC/ x264, 1 920 x 1 038 pixels, 23.976 fps / 1.85:1 |
| Audio: | AAC, 6CH, 320 Kbps |
| Info Hash: | 41e4a1f60716e98b878d57a6f8baa5dc46d09c64 |
Movie info
Release date:
September 7, 2007
Genre(s):
Drama, Mystery, Romance
IMDb rating:
7,8

/ 10

Country:
UK, France, USA
Film Director:
Joe Wright
Actors:
Keira Knightley, James McAvoy, Brenda Blethyn
Links:
Wikipedia IMDb
Category:
Movies Romance
No comments. Be first!