Troy [Blu-Ray] 720p download torrent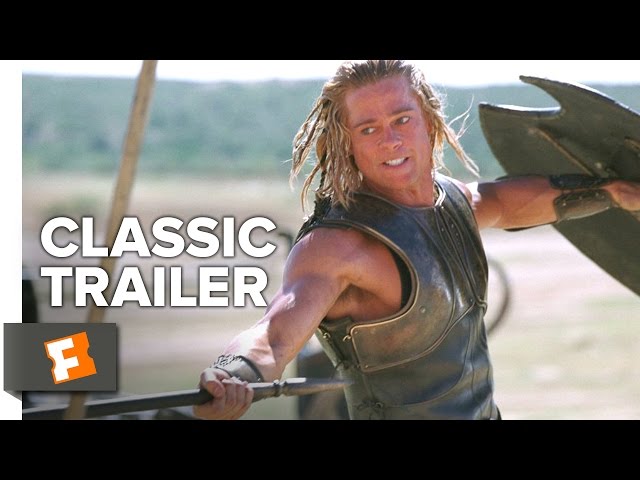 An adaptation of Homer's great epic, the film follows the assault on Troy by the united Greek forces and chronicles the fates of the men involved.
Show torrent description
Torrent Description
Storyline

It is the year 1250 B.C. during the late Bronze age. Two emerging nations begin to clash after Paris, the Trojan prince, convinces Helen, Queen of Sparta, to leave her husband, Menelaus, and sail with him back to Troy. After Menelaus finds out that his wife was taken by the Trojans, he asks his brother Agamemnon to help him get her back. Agamemnon sees this as an opportunity for power. So they set off with 1,000 ships holding 50,000 Greeks to Troy. With the help of Achilles, the Greeks are able to fight the never before defeated Trojans. But they come to a stop by Hector, Prince of Troy. The whole movie shows their battle struggles and the foreshadowing of fate in this remake by Wolfgang Petersen of Homer's "The Iliad."

Hide torrent description

Download from the mirrors, you support uploader (this is your donation for uploader). More info

Warning!
Torrent info

| | |
| --- | --- |
| Torrent size: | 798 Mb |
| Duration: | 3h 5 min |
| Languages: | English |
| Subtitles: | English |
| Quality: | Blu-Ray |
| Resolution: | HD 720p (1280x720, 16:9) |
| Format: | Matroska (.mkv) |
| Video: | H264 1280x528 23.976fps |
| Audio: | AAC 48000Hz stereo |
| Info Hash: | 8EACA075D467A373B871DFF7B9B694EA532B6A43 |
Movie info
Release date:
May 14, 2004
Genre(s):
Drama, History, Romance
IMDb rating:
7.2

/ 10

Country:
USA, Malta, UK
Film Director:
Wolfgang Petersen
Actors:
Brad Pitt, Eric Bana, Orlando Bloom
Links:
Wikipedia IMDb
Category:
Movies History
No comments. Be first!