Breaking Bad season 1 [Blu-Ray] 720p download torrent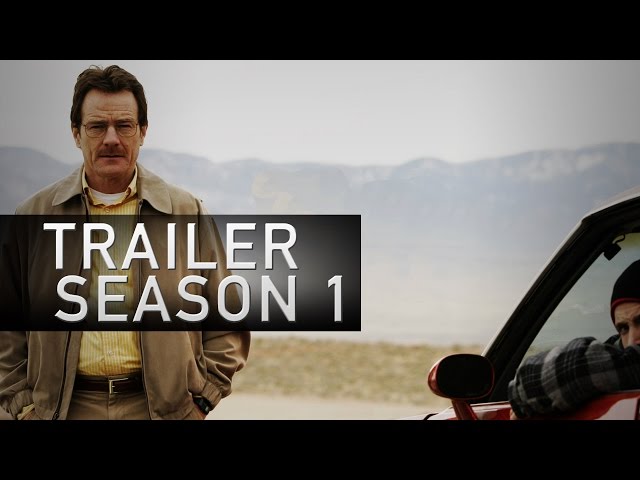 Walter White, a 50-year-old chemistry teacher, secretly begins making crystallized methamphetamine to support his family after learning that he has terminal lung cancer. He teams up with a former student, Jesse Pinkman, who is a meth dealer...
Show torrent description
Torrent Description
Storyline
When chemistry teacher Walter White is diagnosed with Stage III cancer and given only two years to live, he decides he has nothing to lose. He lives with his teenage son, who has cerebral palsy, and his wife, in New Mexico.
Determined to ensure that his family will have a secure future, Walt embarks on a career of drugs and crime. He proves to be remarkably proficient in this new world as he begins manufacturing and selling methamphetamine with one of his former students. The series tracks the impacts of a fatal diagnosis on a regular, hard working man, and explores how a fatal diagnosis affects his morality and transforms him into a major player of the drug trade.
List of Episodes:
S01 E01: Pilot

S01 E02: Cat's in the Bag...

S01 E03: ...And the Bag's in the River

S01 E04: Cancer Man

S01 E05: Gray Matter

S01 E06: Crazy Handful of Nothin'

S01 E07: A No-Rough-Stuff-Type Deal
Hide torrent description
Download from the mirrors, you support uploader (this is your donation for uploader). More info
Warning!
Torrent info
Torrent size:
2.70 Gb
Number of
episodes:
7
Duration:
~58 mins (each episode)
Languages:
English
Subtitles:
English
Quality:
Blu-Ray
Resolution:
HD 720p (1280x720, 16:9)
Format:
MPEG-4
Video:
1280x720, 23.976 fps
Audio:
AAC, 2 channels, 128Kbps
Info Hash:

72a391645b5ea76dd6f5ade169ffda943aa81649
TV show info
Release date:
January 20, 2008
Genre(s):
Crime, Drama, Thriller
IMDb rating:
9,5

/ 10

Country:
USA
Actors:
Bryan Cranston, Aaron Paul, Anna Gunn
Links:
Wikipedia IMDb
Category:
TV shows Drama
No comments. Be first!