Breaking Bad Season 3 [Blu-Ray] 720p download torrent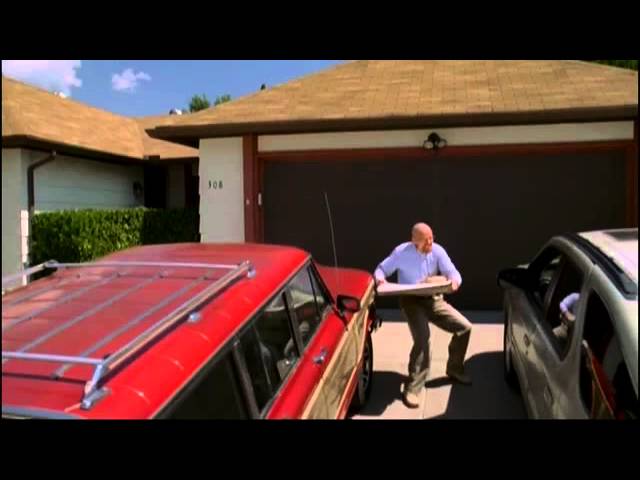 All of Albuquerque is in shock in the aftermath of the mid-air plane collision. Walter White is living in his home alone, at least for a while longer. His wife Skyler has moved out with their son and newborn daughter to give Walt a chance to pack his things. She speaks to a divorce lawyer about making the split permanent but seems unsure when the attorney says she will uncover any money Walt may have hidden. When she confronts Walt about the divorce, she also learns for the first time just how he made his money.
Show torrent description
Torrent Description
List of Episodes:
S03 E01: No Más

S03 E02: Caballo Sin Nombre

S03 E03: I.F.T.

S03 E04: Green Light

S03 E05: Más

S03 E06: Sunset

S03 E07: One Minute

S03 E08: I See You

S03 E09: Kafkaesque

S03 E10: Fly

S03 E11: Abiquiu

S03 E12: Half Measures

S03 E13: Full Measure
Hide torrent description
Warning!
Torrent info
Torrent size:
4.79 Gb
Number of
episodes:
13
Duration:
~48 mins (each episode)
Languages:
English
Subtitles:
English
Quality:
Blu-Ray
Resolution:
HD 720p (1280x720, 16:9)
Format:
Matroska (.mkv)
Video:
MPEG4, H264, 1280x720, 23.976fps
Audio:
AAC, 48000Hz, stereo
Info Hash:

171765be4ac23b2f99b4215a42c1036f8c92f9a3
TV show info
Release date:
March 21, 2010
Genre(s):
Crime, Drama, Thriller
IMDb rating:
9,5

/ 10

Country:
USA
Actors:
Bryan Cranston, Aaron Paul, Anna Gunn
Links:
Wikipedia IMDb
Category:
TV shows Drama
No comments. Be first!